Tuscaloosa High School
Class Of 1971
WELCOME TO TUSCALOOSA HIGH SCHOOL CLASS OF 1971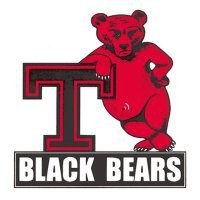 ANNOUNCEMENTS
James Frank ""Jimbo"" Sailors, age 66 of Tuscaloosa, Ala., died December 10, 2018 in Tuscaloosa, Ala. Graveside service will be 3 p.m. Wednesday, December 12, 2018, at Tuscaloosa Memorial Park with Delbert Canterberry officiating and Heritage Chapel Funeral Home & Cremations, a Dignity Memorial Provider, directing. Visitation will be 1:30-2:30 p.m. Wednesday, December 12, 2018, at the funeral home.
He was preceded in death by his parents, Mary Elizabeth Fair Sailors and Frank Sailors, Jr.
Survivors include his daughters, Stevey Elizabeth Sailors and Sara Cooper Sailors; and brother, Jack D. Sims (Jackie).
Jimbo was born and raised in Tuscaloosa and never wanted to leave. He was a devoted father, a loyal friend and loved by many. He was known for speaking his mind and you could find him surrounded by people telling his colorful stories and making everyone laugh. He was one of a kind who will be deeply missed by his daughters and friends.
Pallbearers will be Bill Cox, Joe Randolph, Sean Tierce, Michael Zeilner, Ray Lay, Barry Seal and Arthur Allen.
Honorary pallbearer is Steve Bartlett.
Condolences may be offered at
www.HeritageChapelTuscaloosa.com.
Published in Tuscaloosa News on Dec. 12, 2018