Tuscaloosa High School
Class Of 1971
WELCOME TO TUSCALOOSA HIGH SCHOOL CLASS OF 1971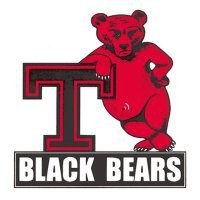 ANNOUNCEMENTS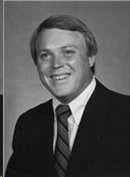 Richard Bruce Williams, age 66, passed away peacefully at Hospice of West Alabama on March 7, 2019 after a brief battle with cancer.
He was preceded in death by his parents, Mary McCormick Williams and Henry Houston Williams of Tuscaloosa; mother-in-law, Carolyn Morrison Brown of Tuscaloosa; and brother-in-law, William Henley Morrison (Chip) of Atlanta, Georgia.

He is survived by his wife of 39 years, Carol Morrison Williams; their daughter, Caroline Morrison Williams of Tuscaloosa; and son, Matthew Houston Williams of Chicago, Illinois; his brother, Bryan Allen Williams (Carol) of Carmel, Indiana; nephews, Jeremy Williams (Lindsay) of Indianapolis, Indiana and Taylor Williams (Natalie) of Seattle, Washington; nieces, Nathalie McGill (Matt) of East Lansing, Michigan and Heather Morrison of Atlanta, Ga.; sister-in-law, Kim Morrison of Atlanta, Ga.; five great-nieces and nephews and many other loving relatives and friends.

Richard was born in Montgomery, Alabama on February 2, 1953 and moved to Tuscaloosa as a young child. He was a 1971 graduate of Tuscaloosa High School and attended Walker College. Richard entered the automobile business in 1977 and over the course of his 42-year career enjoyed friendships with many customers and co-workers. He was affiliated with Townsend Nissan in most recent years.

Richard was a loving and devoted husband and dad who greatly valued time spent with his family. He especially enjoyed trips to the beach with his extended family. Richard was an avid tennis player and spent many days in the 1960s learning the game on the grass courts at The Racquet Club. One of his greatest joys was sharing his love of the game with Caroline and Matt and being with them on the courts.

He was a member of First United Methodist Church of Tuscaloosa, past member of the Kiwanis Club and served on the tennis committee at Indian Hills Country Club.
A memorial service will be held at 11 a.m. Monday, March 11, 2019, at Heritage Chapel, 5200 Old Birmingham Highway with Rev. Jim Wilson officiating. Visitation will be held one hour prior to the service.

In lieu of flowers, the family suggests memorials be made to Hospice of West Alabama, 3851 Loop Road, Tuscaloosa, AL 35404 or First United Methodist Church, 800 Greensboro Avenue, Tuscaloosa, AL 35401.