Tuscaloosa High School
Class Of 1971
WELCOME TO TUSCALOOSA HIGH SCHOOL CLASS OF 1971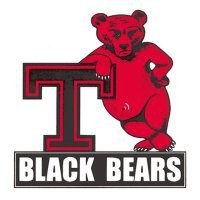 ANNOUNCEMENTS
William J. "Bill" Golightly
WINSTON-SALEM, N.C. - William J. Golightly "Bill" transitioned on January 2, 2020 after an extended illness. Bill was born on October 2, 1953 in Tuscaloosa, Alabama to the late Nell (Laycock) and John Frederick Golightly. After graduating from Tuscaloosa High School in 1971, Bill attended and graduated from The University of Alabama at Tuscaloosa with a BA in English and Psychology. Early on in his writing career Bill worked as an Art Director, Assistant Editor, and Editor at various publications including Horizon, Alabama Monthly and Tusk. He then moved on to work for the University of Alabama - College of Continuing Studies as Marketing Coordinator. For over two decades, Bill worked for Cook Medical in Winston-Salem, N.C. as Written Content Specialist for product marketing and internal/external communications. Bill was an avid reader and moviegoer, enjoying a special fondness for British murder mysteries, historical documentaries and foreign films. He was an accomplished rhythm guitar and keyboard player and could hold his own with vocals if he was in an extroverted mood. Saturday afternoons in the fall would always find him glued to a television watching his University of Alabama Crimson Tide.
In addition to his parents, Bill was preceded in death by his sisters, Christina Golightly, Melanie Golightly and Johnnie Sue "Jinkie" Brannon; and brother, David Kim Golightly.
Bill is survived by his sister, Diana Kuchera of Mission Viejo, Calif.; and nieces and nephews.
He also leaves behind one of the most supportive groups of coworkers and friends one could ever hope to find at Cook Medical with special thanks to Julie, Eric, Jamie, John, Marge, and Lu Ann among many others too numerous to name; coworkers and support team during his extended illness – Brenda and Dan; longtime caregivers, support team and friends - Jack and Sondra.
Bill was a kind, sensitive soul who definitely left his impression on the hearts and souls of all whose lives intertwined with his both personally and professionally. He lives on in the hearts and minds of many beloved friends across the country.
Bill requested no funeral services be held. A lifelong Democrat, Bill requested that any donations made in his memory be given to the Democratic National Committee, 430 South Capitol Street SE #3, Washington, DC 20003 or The University of Alabama at Tuscaloosa College of Liberal Arts, 739 University Blvd., Tuscaloosa, AL 35487.
Online condolences may be sent to www.hayworth-miller.com.
Published in Tuscaloosa News on Jan. 8, 2020
UPCOMING BIRTHDAYS