Tuscaloosa High School
Class Of 1971
WELCOME TO TUSCALOOSA HIGH SCHOOL CLASS OF 1971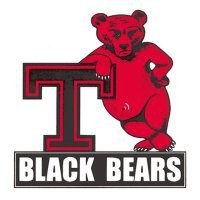 ANNOUNCEMENTS
James
Ronald "Ronnie"
Myers
TUSCALOOSA - James Ronald "Ronnie" Myers, age 66, of Tuscaloosa, Ala., died Monday, November 11, 2019, at DCH Regional Medical Center after suffering a heart attack.
Ronnie's parents were the late Jim Myers and the late Patricia Taylor Myers.
His five siblings are Rick Myers of Huntsville, Alabama, Amelia Myers Collins of Chapel Hill, North Carolina, Roger Patrick Myers of Tuscaloosa, Alice Myers Hagler of Augusta, Georgia, and Amy Myers Nelson of Phenix City, Alabama. In addition, he leaves behind two brothers-in-law, two sisters-in-law, fifteen nieces and nephews, his wonderful cat, LuLu, and a huge number of friends.
Ronnie was born in Selma, Alabama on January 13, 1953, and moved to Tuscaloosa with his family when he was 11 years old. He attended Tuscaloosa High School and the University of Alabama, but his lifelong drive for learning was mostly self-driven. Highly intelligent and curious, he read voraciously his entire life and was a fount of knowledge on many subjects. At various times in his life, Ronnie was a remarkable athlete (especially baseball and basketball), a talented musician, a passionate horticulturist and a high-energy conversationalist. He had a particular interest in Japanese maple trees, traveling to conservatories, grafting, maintaining and distributing hundreds of trees over the years. Ronnie was a great lover of nature and cared deeply for our planet.
Ronnie's family and friends loved him dearly, and he will be greatly missed. His family would like to acknowledge and thank all of his friends who cared for him. They are particularly grateful to Elizabeth Cox, Randy "Frog" Palmer and Michael Bowman for their unwavering support both through the years and at the end.
For those who wish to memorialize Ronnie, the family requests donations be sent to Hospice of West Alabama (
https://hospiceofwestal.com
) and/or the local George Wood Chapter of the Alabama Wildflower Society (
http://www.alwildflowers.org/home
).