Tuscaloosa High School
Class Of 1971
ANNOUNCEMENTS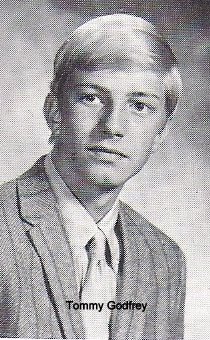 Thomas Ed GODFREY
AUGUST 24, 1953 – OCTOBER 30, 2021
The arrangements for Tommy Godfrey's memorial service is set for this Saturday at St. Peter and St. Paul Episcopal Church 1795 Johnson Ferry Rd, Marietta, GA 30062
A reception after service at the home of Jeff & Beth Neighbors- 4860 Bishop Lake Rd. Marietta, Ga. 30062
***********NOTICE***********
Due to increase of covid positive cases in Alabama and careful consideration for all Black Bears and their families, your reunion committee made the decision to reschedule our big weekend until June 3rd and 4th of 2022.
We hope this does not cause any hardship on anyone that may have made arrangements.
Now we have more time to find more lost Black Bears to include! Please help us in spreading the word.
Stay safe and well!
We will be in touch.
Reunion Committee